Welcome to FingerTech Robotics - Canada's leading manufacturer of RC hobby robotics parts.
Click on Products above to start shopping. Check back often for new products and sections!
June Updates


---
We will be closed July 6-18. Orders will begin shipping once we return.

Just a quick note that Canada Post shipping methods are not currently suggested for any shipments. The postal workers union is in a labor dispute that could turn to a strike or lockout, which means shipments would stop being picked up/transported/delivered.

DHL (as always) is your best option.


May Updates


---
April Updates


---
March Updates


---
April is going to be a busy month! We will be closed April 2 - May 1 while we attend RoboGames 2016 in San Francisco, Siast MyRobot Rumble in Saskatoon, and BattleBots™ in Los Angeles! Orders placed while we are away will begin shipping when we return, but may take several days to get through everything!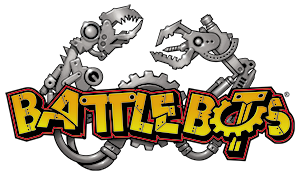 January 2016 Updates
---
What a year! With the 2015 return of RoboGames AND BattleBots, our inventory was flying off the shelf! Our manufacturers are getting aquainted with our suddenly much larger orders and we hope that products will be in stock more often in the future!

We have some new distributors! Another in the USA, Mexico, and even Australia! If they don't carry the FingerTech products you want, email them (and us) and we will see about getting them stocked up!