Welcome to FingerTech Robotics - Canada's leading manufacturer of RC hobby robotics parts.
Click on Products above to start shopping. Check back often for new products and sections!
November Updates
---
After a long wait, 33.3:1 and 22.2:1 Silver Spark motors are back in stock!

Update on Viper kits (out of stock parts):
• Radio transmitters - Finally arrived!
• 33:1 Silver Spark motors - Back in stock!
• 7.4V 360mAh LiPos and Snap Ring Pliers are out but should be here November 18th.


September Updates


---
Happy to report that tinyESCs are back in stock!

Update on Viper kits (out of stock parts):
• tinyESCs - back in stock!
• Radio transmitters - Ordered over a month ago; still waiting for HobbyKing to ship them.
• 33:1 Silver Spark motors - Hoping for Oct 25 delivery. We will offer Vipers with 50:1 motors once transmitters arrive.



---
We will be closed again Sept 15-21 while we attend the Saskatoon Comic & Entertainment Expo and Kilobots XXXI!


August Updates
---
Heads-up everyone, we will be closed Sept 2-8 while we attend DragonCon and Robot Battles!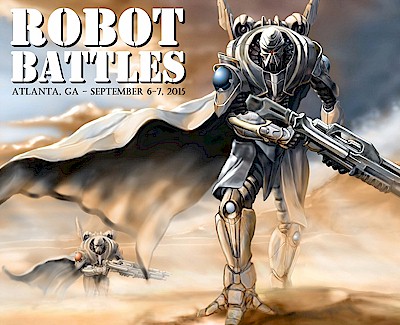 ---
New feature!

We have added a new feature to the website - "Back in Stock" email notifications. If an item is out of stock, you can easily click to have an email sent to you when it is available for purchase again.
(Since it is new, please let us know if you experience any difficulties with this feature!)



---
Back in stock: Cobra MiniSumo Chassis kits!

July Updates
---
New products!

In combat, drive motors get wrecked all the time. Use our MiniQD Connectors and swapping motors is easy!
MiniQD Connectors are designed to fit perfectly onto the solder tabs of 16mm Spark gearmotors (or any FK-050 clones). They click into place and will stay on even if your robot is bouncing around the arena!





This 15T Double-Wide Pulley allows TWO belts - one to a front and one to a rear wheel, or two to your weapon for extra strength. The setscrew is sunken beneath the belt teeth so there is no need for a hub to stick out the side!

June Updates
---
Finally back in stock: Viper Combat Robot Kits!

---
If you're local, come out to the grand opening of Express Hobbies in Saskatoon this weekend! The Saskatoon Combat Robotics Club will be holding a Kilobots tournament June 20th at 411 34th Street East.


May Updates
---
Just a quick note that we will be closed May 18-25 while we attend BattleBots™! When we return, order shipping may still be delayed for several days while we move into our new larger location!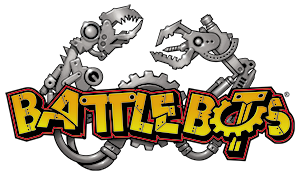 March Updates
---
RoboGames 2015 is fast approaching! We will be traveling down to San Francisco for this huge event, and so will not be shipping orders placed after March 29 until we return on April 15.
Good luck to all the competitors! See you there!


---

March 12 - Our big shipment of Snap Wheels has arrived! So along with wheels being back in stock, all the Viper kits and SERVO kits are too!

February Updates
---

Feb 28 - Back from vacation! If all goes well, we should have every order shipping out Monday.

Feb 8 - A quick reminder that we will be on vacation Feb 9 - 27. Orders placed during that time will ship when we return.

LOCAL MINISUMO TEAMS - If you are looking to buy a Cobra MiniSumo Chassis for the SIAST MyRobot Rumble, Express Hobbies in Saskatoon will be selling them for us while we are away! (Their website is new so give them a call at 306-954-3434.)

Before we head out, there is just enough time to formally announce the new Cobra MiniSumo Chassis!



The Cobra now includes two on-board motor controllers, three QTI analog/digital line sensors, and a bright blue LED power indicator!

January 2015 Updates
---

It's a new year! Let's start it off right - with a new product!

The new and improved Viper Combat Robot kit is now available for purchase! Plenty of space and weight for upgrades, but strong enough as-is to be entered straight into a combat robot tournament!


To make it even better, these add-ons fit right onto the existing Viper robot chassis - no machining or soldering required!



Viper Lifter add-on
Take your Viper Combat Robot kit to the next level by adding a powerful servo-actuated lifting arm!

Viper Spinner add-on
Add a vicious horizontal spinner weapon to your Viper Combat Robot!
December Updates
---

We are running out of days in 2014! As the last big update of the year, we would like to introduce our newest distributor: Palden Technology!
Palden is located in Turkey and is our first reseller on the continent of Asia! Go check it out on the FingerTech Affiliates Map!


---
Boxing Day(s) Sale is now over! Thanks to everyone who took advantage of the 20% discounts!
---

Hold on to your hats! This year's Boxing Day Sale will run for THREE days! For December 26, 27 and 28 we will be knocking 20% off of every RED FingerTech product!

* Product prices will be adjusted during those days. No coupon codes required!


---
---
---
New product!
Finally, tinyMixers are available for purchase! Besides allowing you to drive your robot with a single transmitter stick, it features a competition-legal failsafe and an Invert feature for when your bot gets flipped upside down!
And as you would expect from FingerTech, this is the smallest channel mixer you can buy!

November Updates
---
October Updates
---
Thanks to you backers, the International RoboGames 2015 is a reality!

They will be professionally filming the heavyweight bracket so you can watch it at home!

FingerTech has teamed up with RoboGames to provide one of their rewards: A DIY Combat Robot Kit! This kit can be used as a fully legal (and very competitive) entry into the insect fights at RoboGames!


---
A big box of parts just arrived! Plenty of restock, plus one new product!



Restocked Products:

| | | | |
| --- | --- | --- | --- |
| Micro & Mini Short Nutstrips | 9T Pulleys | 15T Pulleys | 18T Pulleys |
| 26T Pulleys | 30T Bare (Weta) Pulleys | L-Bracket Motor Mounts | Snap Hubs 3mm x 0.5" |



Introducing FingerTech Blade Hubs

FingerTech's Blade Hub is the best way to attach a blade to a shaft. It uses a flange nut to hold the blade tightly, meaning you can use off-the-shelf sawblades without needing to drill screw holes into hardened steel! Custom blades can be made stronger by not having those same mounting screw holes.

• The stepped design allows use of blades with different bore sizes (10mm, 16mm (5/8in), and 20mm).
• A big 8-32 setscrew attaches the hub to the flat on your weapon shaft.
• The hub comes to a soft point so that your horizontal spinner robot can rest on it without being pulled in different directions.

September Updates
---
The Asociacion Mexicana de Mecatronica (Mexican Mechatronics Asociation) is hosting a robotics contest October 30, 31 and November 1 and FingerTech Robotics is sponsoring some prizes towards it!
There is MiniSumo, Autonomous Vehicles, Line Following, and an Insect Race over uneven terrain.

Head to http://www.mecamex.org/ to sign up!


---
We are VERY happy and excited to announce our newest distributor, Technobots Ltd!

Our UK customers finally have a source for FingerTech parts that doesn't have high shipping charges! Technobots carries a HUGE selection of parts including Spark Motors, tinyESCs, Snap Wheels, Mecanum Wheels, Sumo Wheels, and more!

If you know robot builders in the UK, share this post with them!
---
Hello to our

Dragon Con friends!

If you met us at the Robot Battles then you are in the right place - explore the store!

Buy some robots!


If you are looking for the High Five Guy, we created a page special for you. Pictures and info on the high-five-counter suit can be found at www.HighFiveGuy.ca. And thanks for being interested!





August Updates
---
We will be closed Aug 27 through Sept 2 while we attend Robot Battles at Dragon Con! Orders placed between will be shipped as soon as we return!


---
Hey customers, we just found out that NutStrip was showing as out-of-stock. That has been fixed - we have plenty in stock for you!


---
For your viewing pleasure, we have created a Google Map listing all of our worldwide distributors PLUS all of the events that FingerTech sponsors. Check it out here!



July Updates
---
We are proud to announce a new distributor in Mexico!
Cosas De Ingenieria now carries a variety of FingerTech motors and wheels.
Go check them out!




---
We will be closed July 15 - 20 while the robot overlord gets married. :)

---
We are trying out a new method of shipping for our international customers!
Canada Post "Tracked Packet" includes a tracking number so you can follow your shipment, and depending on location can be cheaper than the 2-day DHL option.

Small Packet Air has also been re-enabled as a cheap international shipping option (but does not include any tracking).




---
---
June Updates
---
May Updates
---
We are happy to announce another new product: FingerTech Snap Wheels!
Snap Wheels combine our very popular Snap Hubs with new LiteTech Treads (high-quality neoprene foam tires).
The result is a lightweight, shock-absorbing, high-traction solution for transferring power to the ground.
Diameters from 1.0-3.0" in 0.25" increments in two widths (0.5" and 0.75"). More size options than ever!

Also new is a small Snap Ring Plier to go along with the Snap Hubs retaining ring, for your convenience!


And to go along with that news, our 3mm x 0.50" and 4mm x 0.75" Snap Hubs are back in stock too! (Still waiting for 3mm x 0.75" - soon!)

---
Hello to everyone who is visiting thanks to Brad's streaming of LIVE COMBAT ROBOT EVENTS!
May 17 & 18, you should be watching his stream of RCX in California. If you enjoy watching robot events from the comfort of your home, please click the donate button on his page so he can continue casting events!


April Updates
---
Please note that our offices will be closed May 1-9 while we attend the STEM Tech Olympiad 2014 in Miami, Florida.

If you live anywhere close, you should definitely be attending! Eight combat robot weight classes from the tiny 150 gram bots right up to 220lb heavyweight behemoths fighting non-stop for three days in three arenas! (May 4,5,6)

FingerTech Robotics is sponsoring this huge event with a ton of great prizes and will be a guest judge for a number of matches.

Orders placed between May 1-9 will begin shipping when we return. Thank you for your patience.


---
We are very happy to announce a new distributor in Mexico!

Robotica-Dec carries FingerTech pulleys, belts, Spark motors, Mini-Sumo Wheels and Lite Hubs!


---
So much news! We missed March updates due to an insane amount of restocking and reordering of product! It all came in around the same time, so here is a huge list of the new and replenished items:



Restocked Products:

| | | | |
| --- | --- | --- | --- |
| Mini-Sumo Wheels | Mecanum Wheels | 3mm Ball Bearings | Channel Mixers |
| Pulleys & Belts | Garolite | JST Connectors | Votlage tester |

New Products:

Polycarbonate sheets!

Convenient 8x10" sheets in 1/16" and 1/8" thickness.
Polycarbonate is the most-used ma

terial for smaller combat robots thanks to its light weight and impact-absorbing properties. Grab some today!
We now carry XT60 connectors - to go along with six new lipoly battery sizes!

The Nanotech lipo packs have been very popular with their incredibly high discharge ratings (up to 130C!)
We now stock NINE sizes of 2S (7.4V) packs and FIVE sizes of 3S (11.1V) packs, from the incredibly tiny 120mAh to the huge 950mAh!

2S: 120, 180, 260, 300, 350, 370, 450, 460 and 950mAh.
3S: 180, 350, 370, 460, and 950mAh.
If you like driving "tank style" or just have a need for the throttle stick on your transmitter to be spring-return, we've now got you covered!

Rather than shipping your whole transmitter back to the factory and paying to have the stick changed, use this simple kit and do it yourself.

Our arms are lasercut locally, which means we can replicate any brand's arm shape. Just email us for custom requests!
For all the mini-sumo builders who need a control board for their Cobra Mini-Sumo Chassis, we now carry the Arduino Uno R3!

(It's okay if you don't build mini-sumo; Arduino's are useful for everything!)
Cobra Mini-Sumo Kit upgrades!
The three line sensors have added circuitry now, making them into QTI (Charge Transfer Infrared) sensors that can be used for either analog or digital line detection.

Simple servo connectors are used to interface the line sensors to your control board.

The motors are now pre-wired in parallel, making the robot even easier to assemble, with less wire clutter!
- Previous Updates -