Welcome to FingerTech Robotics - Canada's leading manufacturer of RC hobby robotics parts.
Click on Products above to start shopping. Check back often for new products and sections!
August Updates
---
August 25 backorder update: Parts have arrived! We are busy unpacking and assembling them, and will start shipping backorders right away!


---
FingerTech will be closed August 30 - Sept 8 while we attend the Robot Battle at DragonCon, and again Sept 15-21 while we attend the Canadian National Championships! Orders placed during those times will begin shipping when we return.






---
August 22 backorder update: Parts are on their way to us now! They should arrive by the end of the week and we will be packing over the weekend to start shipping on Monday.


---
August 17 backorder update: The manufacturing factory is giving the anodizing factory one more day to get it right. If they aren't done by tomorrow, they will be trucked to a new anodizing factory that promises they will get it right on first try. Either way, they expect the parts to be shipped to us by Tuesday next week. They should arrive here by Monday (Aug 29th) then we start working like crazy to fill all the backorders.


---
Our Beater Bar Assembly and Beater Bar Electronics are now available! Knock your opponents into next week!

---
August 12: For everyone waiting on backorders of Viper kits, Snap Hubs, Blade Hubs, and Mini NutStrip - they are still not here. The first delay was because the factory fell two weeks behind schedule, and the recent delays have been caused by the anodizing process (coloring) failing repeatedly. We just got word that the factory changed out all its liquids and a test batch has come out okay, so they will attempt the entire batch (thousands of FingerTech parts) again very soon. If all goes well, we should be able to start shipping backorders later next week.
Check back here for updates as we receive them!

On a happier note, Silver Spark Motors are back in stock!


---
Welcome to our newest distributor from Peru - VAVA Technologies!
They carry FingerTech MiniSumo Wheels and a range of Silver Spark gearmotors!




August 2: Canada Post has not gone on strike yet and they are still in negotiations. Packages will be delivered as long as things continue going well. You can check for updates any time at https://www.canadapost.ca/update


June Updates


---
We will be closed July 6-18. Orders will begin shipping once we return.

Just a quick note that Canada Post shipping methods are not currently suggested for any shipments. The postal workers union is in a labor dispute that could turn to a strike or lockout, which means shipments would stop being picked up/transported/delivered.

DHL (as always) is your best option.


May Updates


---
April Updates


---
March Updates


---
April is going to be a busy month! We will be closed April 2 - May 1 while we attend RoboGames 2016 in San Francisco, Siast MyRobot Rumble in Saskatoon, and BattleBots™ in Los Angeles! Orders placed while we are away will begin shipping when we return, but may take several days to get through everything!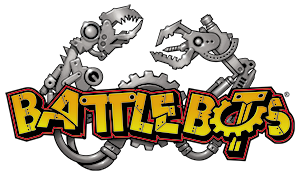 January 2016 Updates
---
What a year! With the 2015 return of RoboGames AND BattleBots, our inventory was flying off the shelf! Our manufacturers are getting aquainted with our suddenly much larger orders and we hope that products will be in stock more often in the future!

We have some new distributors! Another in the USA, Mexico, and even Australia! If they don't carry the FingerTech products you want, email them (and us) and we will see about getting them stocked up!